Join the Waitlist and Community Today!
There are several ways to work with me either 1-1 or in a group setting. I run special sessions throughout each month that are limited in spots and only advertised in my Facebook Group and to my Email list. These special sessions include:
*VIP Day Sessions
*Oracle Card Readings
*Reiki Healing
*Limited Belief Removal Sessions
Occasionally I will offer different group options as well to my Facebook Group and Email List that include:
*Voxer Coaching (1-1 and Group)
*Marketing Brainstorming Sessions (1-1 and Group)
*New Beginnings Academy (Group)
*1-1 Coaching (Very Limited)
Join the Waitlist and Community Today!
Are you stressed beyond your limits and leaning toward giving up on your dreams in your small business or even your personal life?
Have you been on a personal development journey, but haven't seen the results you wanted from it?
Are you working on healing yourself to move forward with ease, but you can't seem to take any steps forward?!
Have you realized that what you are currently doing just isn't sustainable and you know something has to give, like yesterday?!
Maybe you've thought of both of those above, but you desperately need the path you are on currently to pan out sooner rather than later.
The New Beginnings Academy is the perfect fit for you!
Benefits of the New Beginnings Academy Mastermind:
*Get coaching that is tailored to your needs and lifestyle that make reaching your goals easier, not harder.
*Gain clarity on what your priorities need to be in order to achieve your goals faster, Not what others think they should be.
*Gain clarity on what motivates you forward instead of focusing on what's holding you back and stressing you out.
*Focus on building confidence over time in a sustainable way instead of "faking it 'til you make it" in little manageable steps that build on each other.
*Energy healing for a more holistic approach tackling the mind, body, and spirit connection together.
*Connect with other women who are where you are and join a safe and supportive community with empathy because they've been there too.
*Challenges that are designed to make you feel uncomfortable to propel you past the feeling with ease and support.
*And many more other benefits!!
New Beginnings AcademyApplication
Please fill out the form below!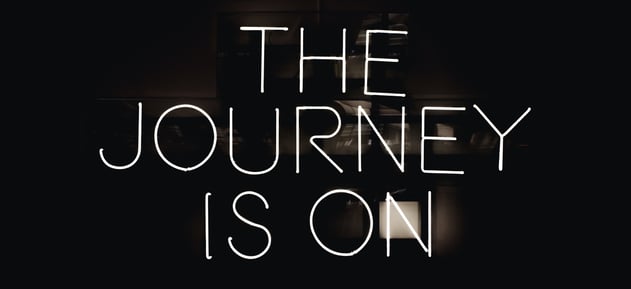 Why do those interested have to apply for the New Beginnings Academy?
Because there are limited spots available for the Academy (10 Spots), I have an application process to ensure those who are interested would benefit from working with me and benefit from the program itself. To ensure this, those interested are sent a questionnaire to fill out to make sure this program is a great fit for them and their specific needs.
How many spots are open in the New Beginnings Academy each time and how often is it offered?
I keep the New Beginnings Academy small for the maximum results in a short time span and for the connection that's needed for those in the academy to excel past what they thought was possible. New Beginnings Academy is offered at most twice a year.
Is the price set in stone and are there payment plans or scholarships available?
The price for New Beginnings Academy is locked in for the May session currently. The price will increase as demand increases in the future. There are payment plans available and on occasion scholarship funds. Scholarship funds are NOT guaranteed to be available.
I have more questions that aren't addressed here, how can I get them answered?
The easiest way to get your questions answered is to message Fostering New Hope LLC on Facebook or e-mail Academy@fosteringnewhopellc.com